Search
Close
christian berst
art brut
beyond the boundaries season 2011
discoveries and recent acquisitions
Exhibition

From September 10 to 28, 2011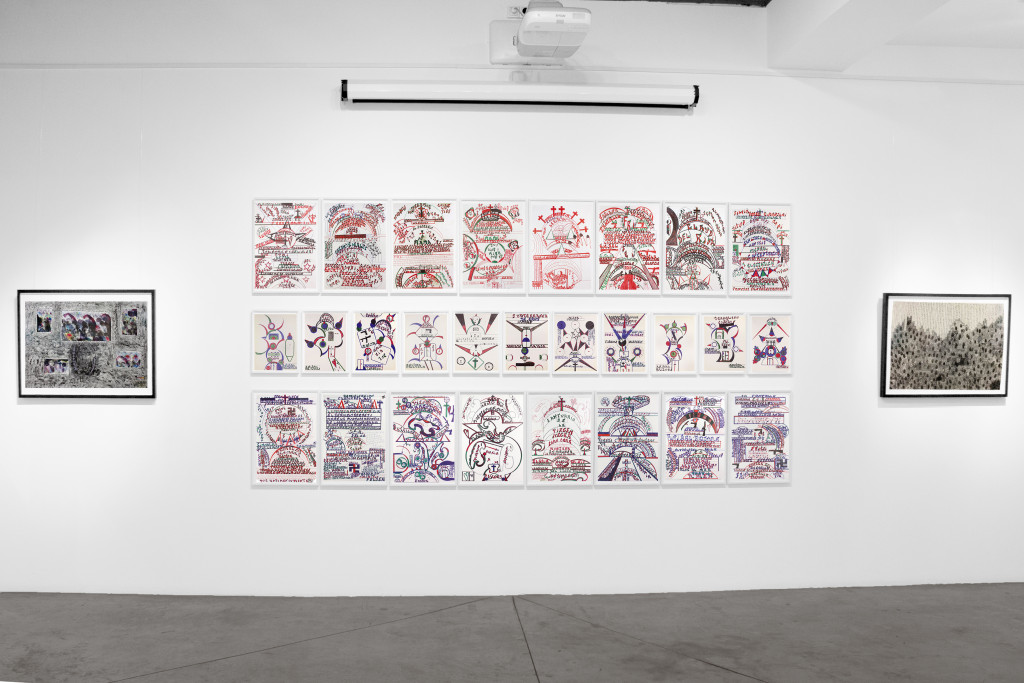 The Galerie Christian Berst marks the start of the new art season each September by turning a spotlight on the contemporary, universal nature of Art Brut, presenting creative spirits from other places, both literally and metaphorically. Their works demonstrate that such art cannot be limited to a given time or culture, that it is truly universal, and that Art Brut is by no means a question of merely formal characteristics.
This season, the gallery is proud to present works by Aníbal Brizuela (Argentina), Rosa Cazhur (Uruguay) Carlo Stella (Peru), Albert Mouhadeb (Israel), Peter Kapeller (Austria), Melvin Way (United States), Eric Benetto (France), and Loïc Lucas (France), not forgetting the collection of rare, unusual, and historical pieces in our cabinet of curiosities.
This year, the gallery is also delighted to offer visitors the chance to explore the world of Art Brut in even greater depth through Travelling Brut, the first ever festival of films about Art Brut. The new season of events, reflecting increasing interest in marginal forms of art world-wide, aims to bring Art Brut out of the artistic ghetto to which ignorance and indifference long condemned it.
In an eloquently symbolic gesture, the specialist art press recently highlighted the Galerie Christian Berst as one of the leading places to see contemporary art in Paris.
Catalog
Beyond the boundaries
discoveries and recent acquisitions 2011
Forewords : Christian Berst
Catalog published to mark the exhibition Beyond the boundaries : discoveries and recent acquisitions 2011, from september 10th to 28th, 2011.
beyond the boundaries season 2011