Search
Close
christian berst
art brut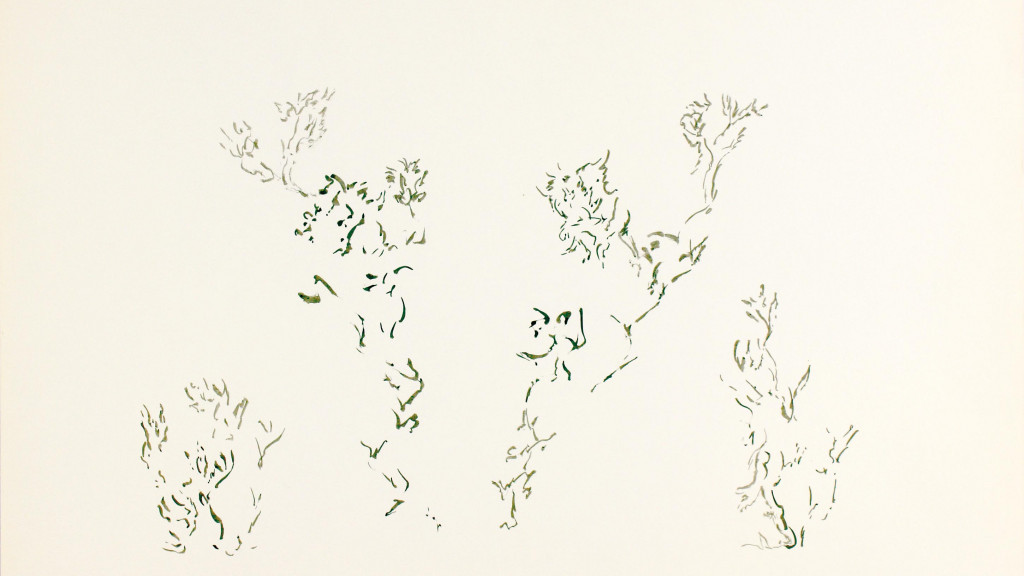 A nurse by trade, it was during meetings at the Marseille Communist Party that she began drawing in the 1960s. Found drowned in the Seine in 1980, she left behind an exceptional body of work. Often compared to Henri Michaux, her ideographic drawings in Indian ink are full of mystery. In 1967 she was part of the historical exhibition L'Art Brut at the Musée des Arts Décoratifs in Paris. Now present in numerous collections, including the Collection de l'Art Brut (Lausanne), the LaM (Villeneuve d'Ascq) but also in the abcd/Bruno Decharme collection (France), a dossier is devoted to her in the Fascicule de l'Art Brut n°11.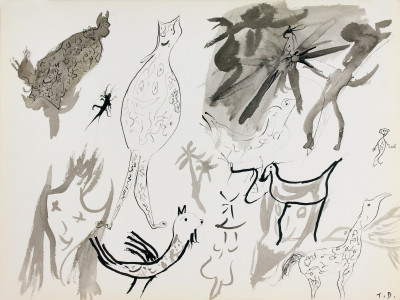 Thérèse Bonnelalbay was born in the Hérault in southern France. Her father was a coalminer. At the age of 29, she went to live in Marseille to work as a nurse. Some years later, in 1959, she married Joseph Guglielmi, a school teacher with whom she had two children. The couple had strong political convictions and regularly attended Communist Party meetings.
It was at one of these meetings, in 1963, that Bonnelalbay mechanically began doodling with an ink pen on a random piece of paper. Her husband, impressed by the unusual shapes, encouraged her to continue, and so for many years she allowed her hand to meander over the white surface of sheets of paper. Her productions, initially intended as figurative, progressively flourished, becoming ethereal abstractions in which drawing and writing came together instead of diverging. Sketches, ideograms, simulacra or imaginary alphabet? Our indecision on seeing her works gives them their strength. Her light sketches touch on the mysteries of the unconscious and plunge us  like the explorations of Henri Michaux, into the heart of a graphic fantasy where the line between picture and writing fades away, where the ineffable wells up. The family then settled in Ivry-sur-Seine. On 16 February 1980, Bonnelalbay disappeared. She was found drowned in the Seine one month later. She left an extraordinary collection of work.
Her drawings, greatly admired by Jean Dubuffet, are to be found in major collections, including those of Lausanne and the LaM in Lille.
Artworks
Please
contact us
to inquire about the available works.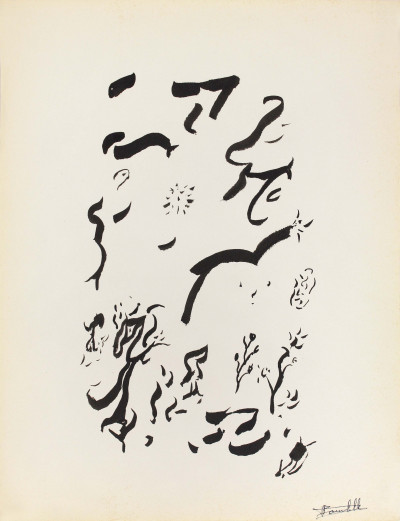 untitled, 1969
9.45 x 12.2 in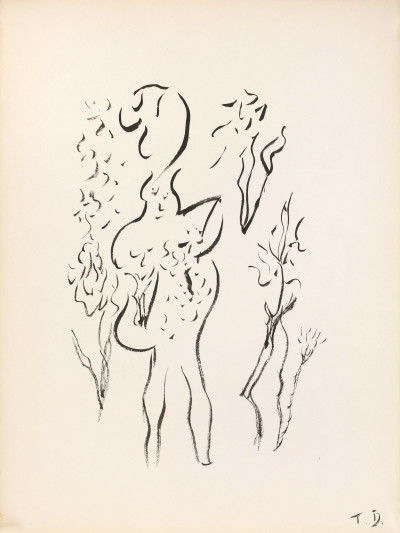 untitled, 1968
9.45 x 12.6 in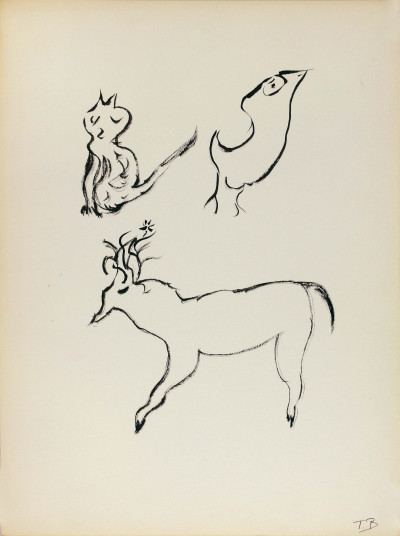 untitled, 1967
9.06 x 12.2 in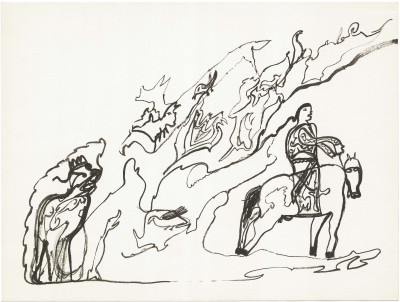 untitled, 1976
12.2 x 9.06 in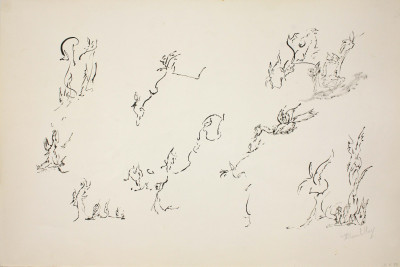 untitled, 1979
19.29 x 12.6 in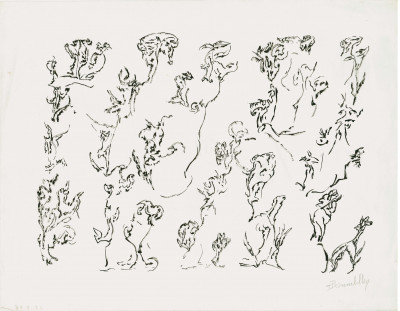 untitled, 1976
12.6 x 9.84 in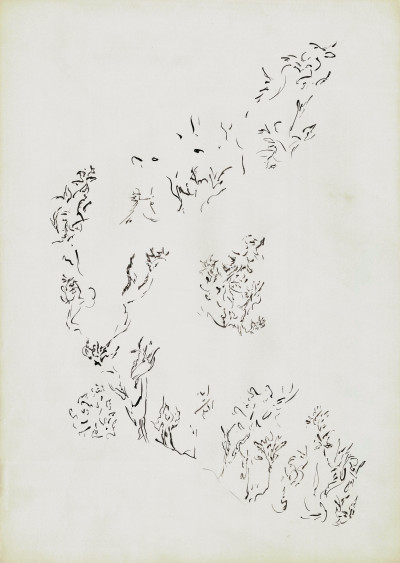 untitled, 1976
11.81 x 16.54 in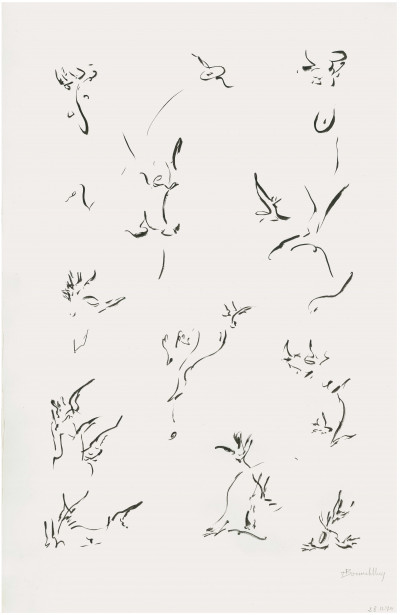 untitled, 1979
12.6 x 19.69 in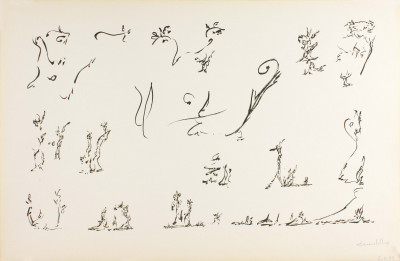 untitled, 1979
19.29 x 12.6 in
Preface : Raphaël Koenig.
Foreword : Christian Berst.
Catalog published to mark the exhibition In abstracto #2, from March 5th to May 30th, 2020.
Writing is drawing
Centre pompidou-Metz.
From November 6, 2021 to February 21, 2022
.
Fiac
#47, cancelled.
From October 21 to 25, 2020
.
in abstracto #2
at the gallery.
From March 5 to June 6, 2020
.
Flying High
Women Artists of Art Brut, Kunstforum, Vienne.
From February 15 to June 23, 2019
.
Leben in art brut
coll. Hannah Rieger, Bildraum, Vienna.
From July 14 to August 16, 2018
.
drawing now 2018
Carreau du Temple.
From March 22 to 25, 2018
.
Living in art brut
123 works from the Hannah Rieger Collection, Musuem Krems an der Donau.
From September 8 to October 26, 2017
.
in abstracto
at the gallery.
From June 8 to July 15, 2017
.
Drawing Now 2017
Le Carreau du Temple, Paris.
From March 23 to 26, 2017
.
les unes et les autres
Centre d'Etude de l'Expression et Centre Hospitalier Sainte-Anne, Paris.
From April 14 to July 10, 2016
.
On The Wire
by Jean-Hubert Martin, at the gallery.
From April 9 to May 22, 2016
.
PreTENse
at the Gallery.
From September 12 to October 10, 2015
.
beyond the boundaries saison 2013
discoveries and recent acquisitions, at the gallery.
From September 7 to October 12, 2013
.
beyond the boundaries season 2011
discoveries and recent acquisitions, at the gallery.
From September 10 to 28, 2011
.