Search
Close
christian berst
art brut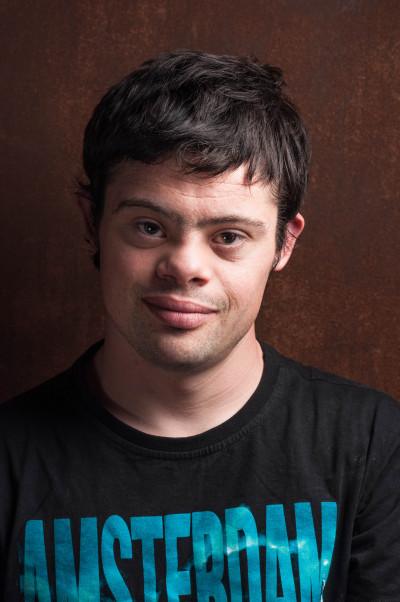 Raised in an stimulating environment culturally open, Kostia is fascinated by circus, theatre and music since his early childhood.
Teenager, he met the musician Antoine Boulangé who initiated him to music and who quickly detected his skills to rap. In 2009, as he were living in the South of France, Kostia Botkine regulary meet Antoine Boulangé at La "S" Grand Atelier where he participates to residencies of music creation with the band "The Choolers".
In 2015 Kostia Botkine settled down in Vielsam in order to work full time at the workshops of La "S". Henceforth the Choolers's project evolved until is tight to Philippe Marien ones. Since the band continues to expand and plays all around France. 
In the workshops Kostia has developed a very personal graphical style on the circus tents.  His drawings are practically obsessionals, always ruler-drawn with refined shapes as the chromatic palette. 
Artworks
Please
contact us
to inquire about the available works.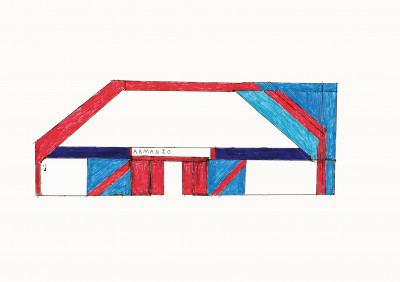 untitled, 2017
11.42 x 7.87 in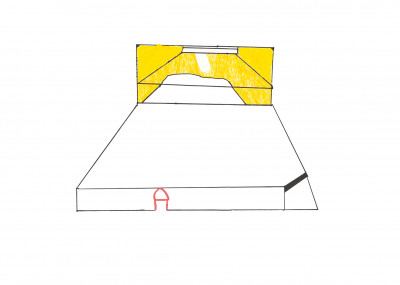 untitled, 2017
23.23 x 16.54 in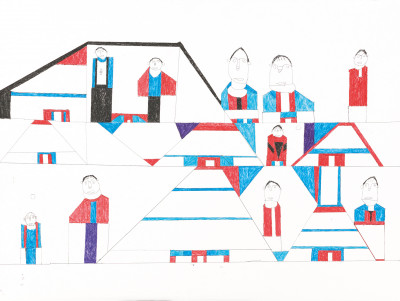 untitled, 2017
28.74 x 21.65 in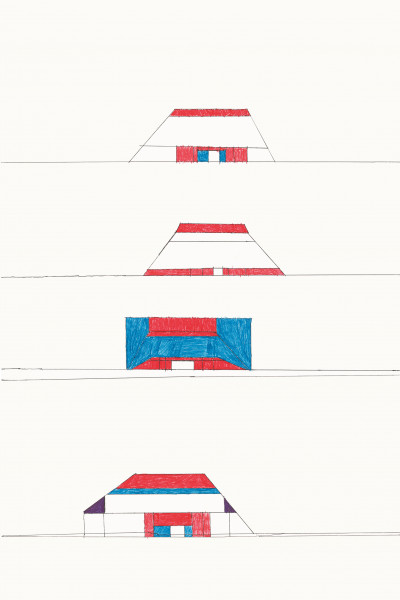 untitled, 2017
14.17 x 21.65 in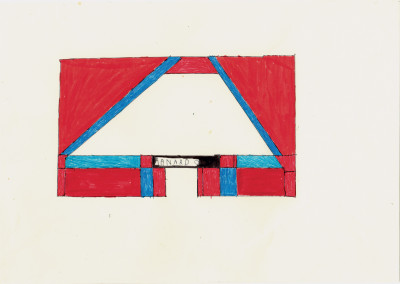 untitled, 2017
11.42 x 7.87 in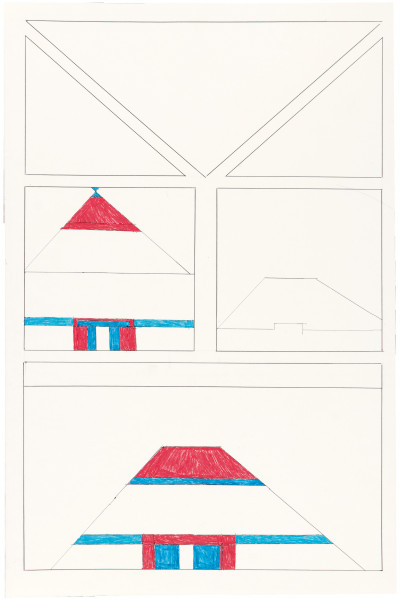 untitled, 2017
14.17 x 21.65 in
Preface : Raphaël Koenig.
Foreword : Christian Berst.
Catalog published to mark the exhibition In abstracto #2, from March 5th to May 30th, 2020.
OR BOR :
séries non spéculatives, exit 11, belgique.
From September 11 to November 13, 2022
.
POCORART
World Exhibition, 3331 Arts Chiyoda, Tokyo.
From July 16 to September 5, 2021
.
in abstracto #2
at the gallery.
From March 5 to June 6, 2020
.
Obsessions
MIMA museum, Belgique.
From September 27, 2019 to January 5, 2020
.
visionary architecture
oliva creative factory.
From May 14 to June 15, 2019
.
heterotopias
architectural dwellings, at the gallery.
From December 9, 2017 to January 20, 2018
.
The House
by Gustavo Giacosa, galerie Zola, Aix-en-Provence.
From September 30 to December 30, 2017
.
The Golden Ratio Laws
Oliva Creative Factory, Portugal.
From April 29 to September 30, 2017
.