Search
Close
christian berst
art brut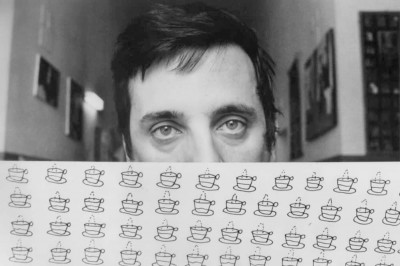 Marco Raugei grew up in a poor, working class family and was often bullied and
beaten by his three brothers and sisters. He attended school for five years before being placed in a range of specialized institutions. In 1986, he enrolled at La Tinaia, an arts program associated with the San Salvi psychiatric hospital in Florence. After two years spent wandering the room and speaking to himself, he began to draw.
His drawings, made with black felt pen on large format sheets, show repeated objects or figures from his daily life: animals, characters, and constructions are aligned horizontally, stopping when the sheet has been filled. Although nearly identical, the subjects in a single work, sometimes composed of several elements, present subtle variations in both proportion and perspective. Marco Raugei's working method is extremely rigorous: he always begins his drawing at the lower right corner of the page and progresses toward the upper left corner. According to Christian Berst, his repeated images form visual chains that are articulated with a clear movement, similar to the inner breath from which they originated. In fact, Marco Raugei speaks while drawing, muttering a series of often incomprehensible chants pronounced in alternating voices. When associated with the notion of voice, which seems to hold an essential place for the artist, the meticulous repetition of the forms evokes a sort of ritual incantation whose universality may escape the average viewer of his drawings.
His drawings are in countless private collections as well as museums, notably in the Collection de l'Art Brut in Lausanne.
Artworks
Please
contact us
to inquire about the available works.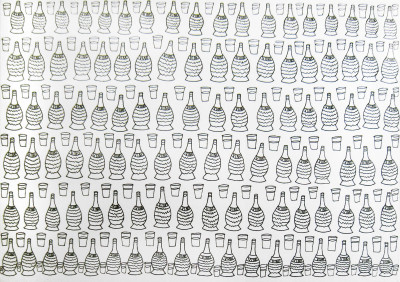 untitled, 1995
19.69 x 13.78 in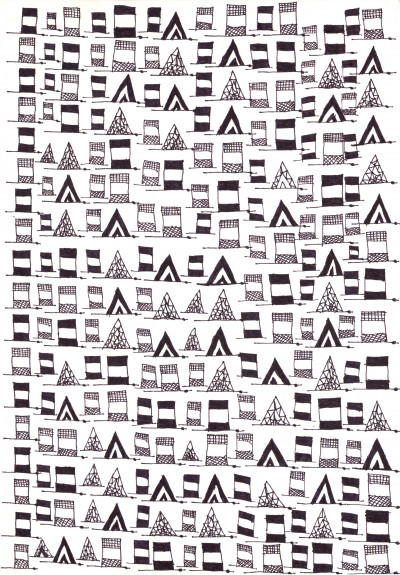 queste sono le bandiere belle, 1994
19.69 x 13.78 in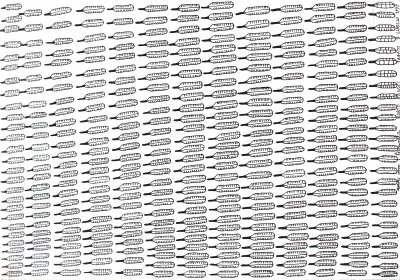 untitled, 1999
13.78 x 19.69 in
Preface : Raphaël Koenig.
Foreword : Christian Berst.
Catalog published to mark the exhibition In abstracto #2, from March 5th to May 30th, 2020.
Eureka !
Centro de arte Oliva, Portugal.
From July 23, 2021 to August 27, 2022
.
in abstracto #2
at the gallery.
From March 5 to June 6, 2020
.
drawing now 2018
Carreau du Temple.
From March 22 to 25, 2018
.
Architectures
Collection de l'Art Brut, Lausanne.
From November 13, 2015 to April 17, 2016
.
Du nombril au cosmos
autour de la collection abcd/ Bruno Decharme, Art et Marges museum, Bruxelles.
From September 25, 2015 to January 24, 2016
.
Art brut
ABCD Collection / Bruno Decharme, la Maison rouge, Paris.
From October 17, 2014 to January 18, 2015
.
Art brut: breaking the boundaries
curator Christian Berst, Oliva Creative Factory, Sao Joao da Madeira, Portugal.
From June 1 to September 11, 2014
.
Collecting Madness
Outsider Art from the Damman Collection Volume #2, Prinzhorn Collection, Allemagne .
From March 14 to April 14, 2014
.
Banditi dell'arte
La Halle Saint Pierre, Paris.
From March 23, 2012 to January 6, 2013
.
la tinaïa
arte irregolare, at the gallery.
From March 21 to April 18, 2009
.
evasion
Les transports de l'art brut, at the gallery.
From June 6 to July 19, 2008
.