Search
Close
christian berst
art brut
i love the movement that displaces lines
curator: Léa Bismuth
Exhibition

From February 9 to March 19, 2023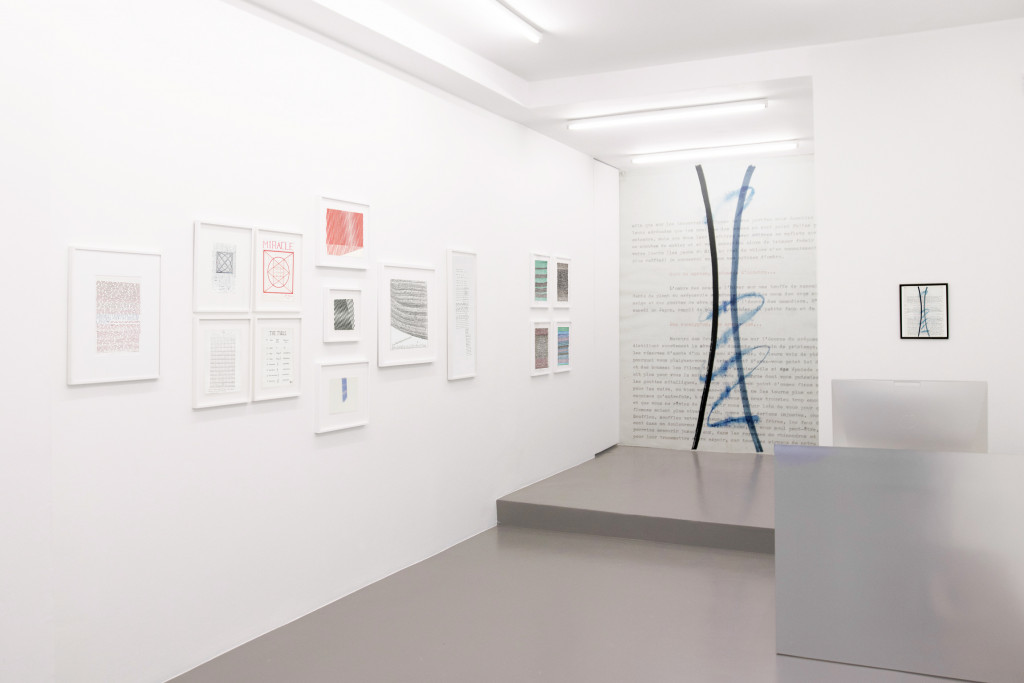 The title of this exhibition refers to Marcel Broodthaers' mischievous use, in 1973, of a phrase from Charles Baudelaire's poem "Beauty": "I hate the movement that displaces lines".
By playing with the lines of the saturated page with signs, but also with literature and the categories of the history of art, it will be a question of focusing our attention on the undulatory materiality of the gesture of writing, as well as on the necessary exercises of recovery that any poetic relationship to the world requires. And it is under the conceptual angle that the very idea of writing - as an attempt of linguistic translation of a space into another - will be put in scene: from the encrypted notation to the mental partitions, from the text to the drawn performances.
Artists: Jérémie Bennequin, Léa Bismuth, Julius Bockelt, Elina Brotherus, Michel Butor, Jill Gallieni, Joseph Grigely, John Urho Kemp, Dan Miller, Harald Stoffers, August Walla.
Catalog
i love the movement that displaces lines
curator: Léa Bismuth
Text: Léa Bismuth
Catalog published to mark the exhibition i love the movement that displaces lines, curated by Léa Bismuth, from February 9 to March 19, 2023 at the bridge by christian berst.
j'adore le mouvement qui déplace les lignes, commissaire : léa bismuth
j'adore le mouvement qui déplace les lignes exposition du 9 février au 19 mars 2023 the bridge by[…]
i love the movement that displaces lines