Search
Close
christian berst
art brut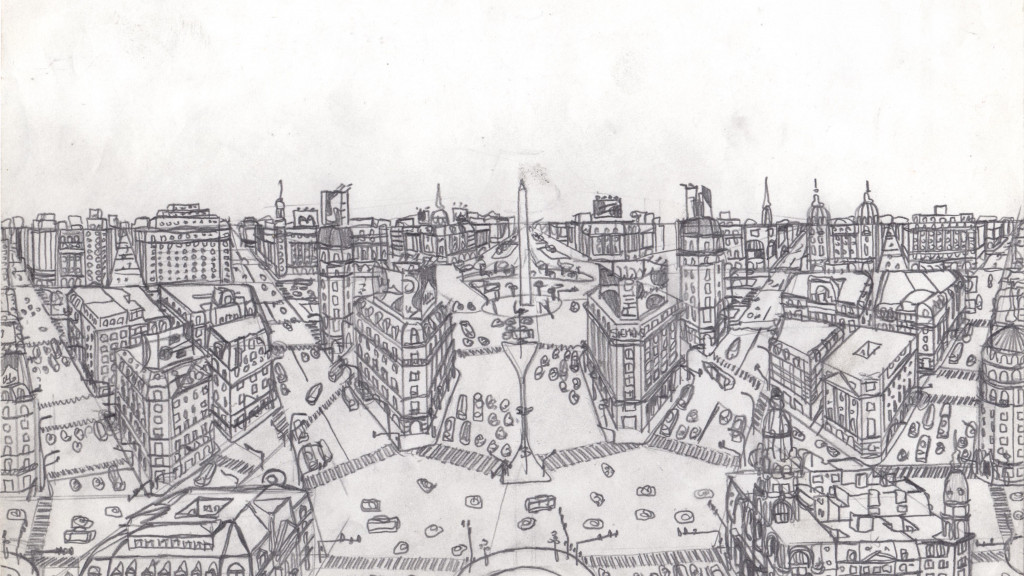 Ramiro Sebastián Ferreira Martinez de la Pera, known as "Seba," born in Asunción (Paraguay) in 1981, is diagnosed with paranoid schizophrenia at the age of 15. His early dream of a career as an architect becomes unattainable. Graphic production, which already occupied him as a child, then turns into one of the only bridges between his fertile imagination and a world he mainly experiences from the inside of his room, isolated. More than 400 artworks are thus born, carefully ordered, invisible to others until they are finished. The gallery shows his work in a solo show for the first time.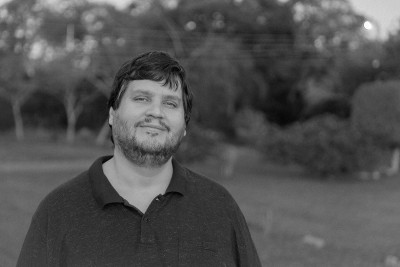 Following his diagnosis, Sebastián Ferreira's taste for urban structures takes the sole direction of white paper, which he covers with a synthesis of cities–Buenos Aires, Granada and Cordoba among others, cities he has never visited. Indeed, the Internet is his other privileged bridge with the outside world: he finds there the numerous photographs that feed his creation, as well as magazine pages and postcard images. From this digital collection are drawn the real buildings that Ferreira sometimes includes in his imagined cities, mixing them with numerous urban elements such as roads, traffic lights and buses. These forms polarize a dense, insatiable and generous fascination for urban space - traits that could be echoed in the pronounced filling of the sheet that defines young Seba's aesthetic.
Artworks
Please
contact us
to inquire about the available works.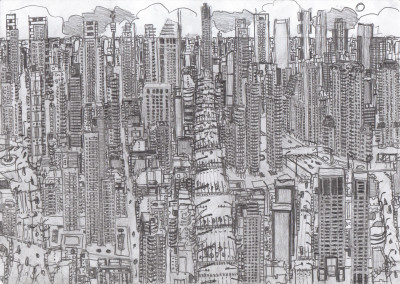 untitled, 2011
11.42 x 8.27 in
untitled, 2010
11.42 x 8.27 in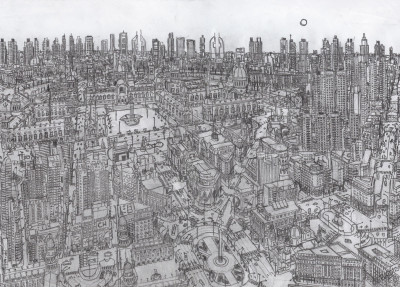 untitled, 2012
11.42 x 8.27 in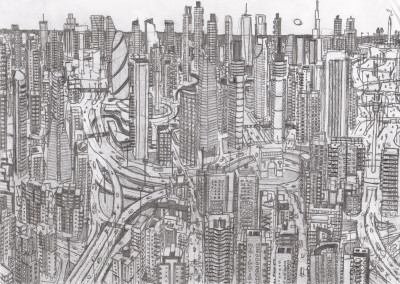 untitled, 2012
11.81 x 8.27 in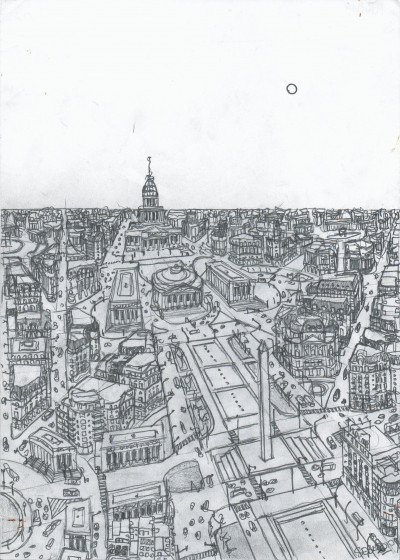 untitled, 2010
8.27 x 11.81 in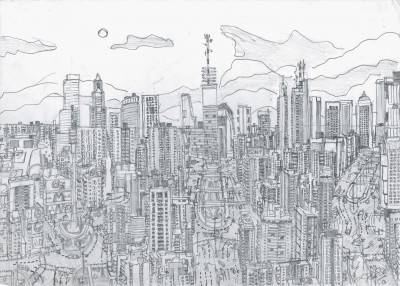 untitled, 2011
11.81 x 8.27 in
Catalog
Heterotopia
architectural dwellings
Preface : Matali Crasset
Foreword : Christian Berst
Catalog published to mark the exhibition Heterotopias : architectural dwellings, from December 9th, 2017 to January 20th, 2018.
sebastián ferreira :
megalopolis, main gallery.
From June 15 to July 16, 2023
.
brut
treasures.
From December 8 to January 22, 2022
.
drawing now 2018
Carreau du Temple.
From March 22 to 25, 2018
.
heterotopias
architectural dwellings, at the gallery.
From December 9, 2017 to January 20, 2018
.
The Golden Ratio Laws
Oliva Creative Factory, Portugal.
From April 29 to September 30, 2017
.
Art Brut
A Story of Individual Mythologies, Treger Saint Silvestre Collection, Portugal.
From January 1 to February 26, 2017
.
Une partie de campagne
Chassagne Montrachet.
From June 10 to 12, 2016
.
On The Wire
by Jean-Hubert Martin, at the gallery.
From April 9 to May 22, 2016
.
Art brut: breaking the boundaries
curator Christian Berst, Oliva Creative Factory, Sao Joao da Madeira, Portugal.
From June 1 to September 11, 2014
.
Latin American Art
Hamer Gallery, Amsterdam.
From November 30, 2013 to January 4, 2014
.
Drawing Now 2013
Carrousel du louvre, paris.
From April 11 to 14, 2013
.
beyond the boundaries season 2012
discoveries and recent acquisitions.
From September 8 to October 13, 2012
.