Search
Close
christian berst
art brut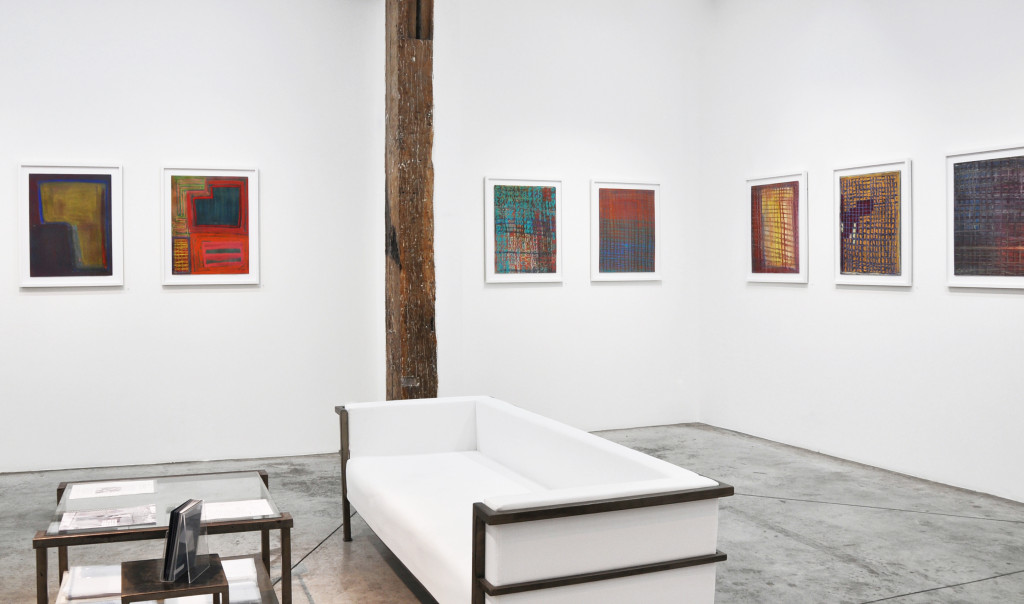 Discovered thanks to the writer Nancy Huston, he is one of the youngest artists represented by the gallery. With his cursive writing, Anton Hirschfeld meshes lists of names, playlists or guests in processional columns, to form the unexpected frame of his works. As if the pastel, acrylic and ink that cover them were ordered according to secret links. First presented to the public in 2017 at the gallery, he is the subject of a documentary which is expected to be released in 2023.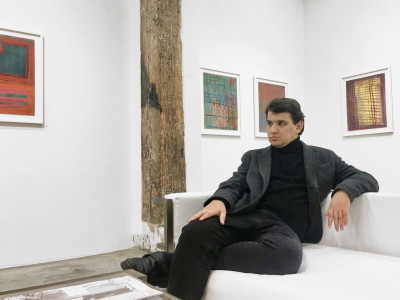 Anton Hirschfeld was born in Paris on June 22, 1992.  
He began painting when he was sixteen, thanks to the sensitivity and skill of an art teacher in a center for teenagers with special needs.  Up until that point, no one had suspected this talent, despite a family history of artists, and parents who were very committed to his education from early childhood.
Fascinated by reflections of all kinds, his first paintings were inspired by train windows, which he could spend hours watching in the railway stations of Paris.  Although most of his painting tends towards abstraction, he is capable of capturing a likeness in a portrait, including his own, and he often draws inspiration from photos of cities, particularly New York.  As a rule he works listening to music and the impact of melodies and rhythms is unmistakable. 
Frequently he paints triptychs, using many transparent layers, and making inventive use of acrylic, pastel and ink.  He appears to have an innate sense of colour harmony and composition, often adding an unexpected accent or contrast.  Increasingly, Anton begins work by making handwritten lists, mostly of people who will attend social events that matter so much to him, which he then covers over, leaving a trace, an inner life to his paintings.
Artworks
Please
contact us
to inquire about the available works.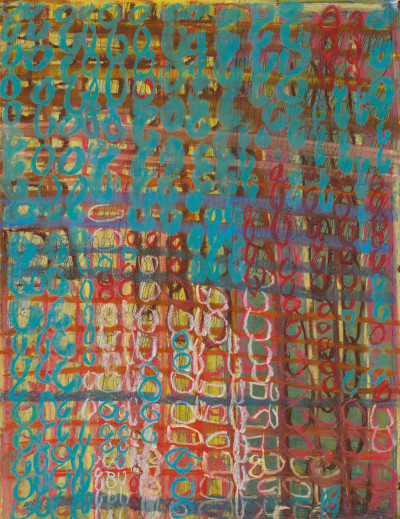 untitled, 2018
19.69 x 25.59 in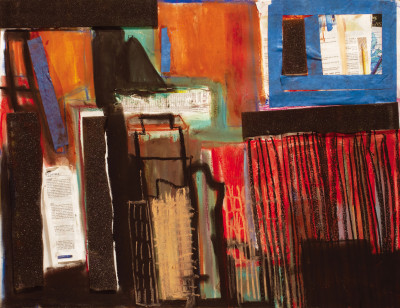 untitled (New-York), 2013
25.59 x 19.69 in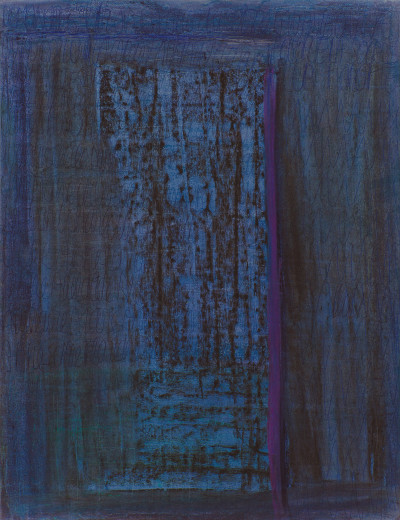 untitled, 2017
19.69 x 25.59 in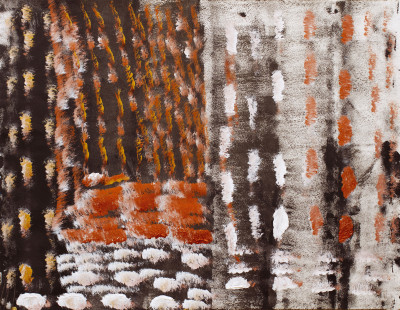 untitled (Eric Satie's beats), 2013
25.59 x 19.69 in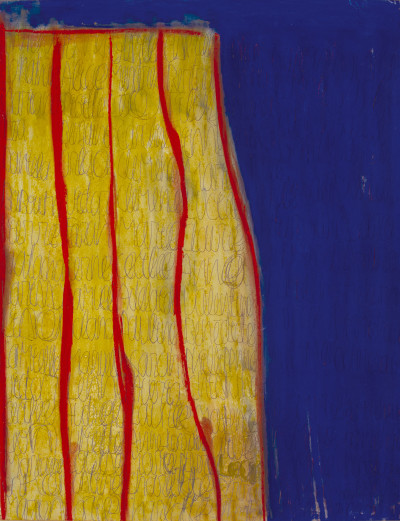 untitled, 2017
19.69 x 25.59 in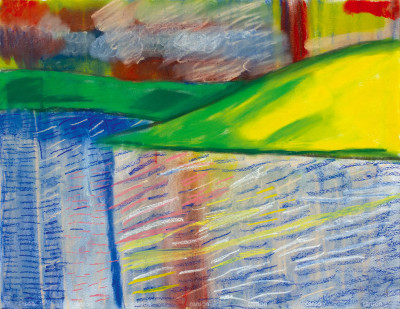 untitled (landscape), 2014
25.59 x 19.69 in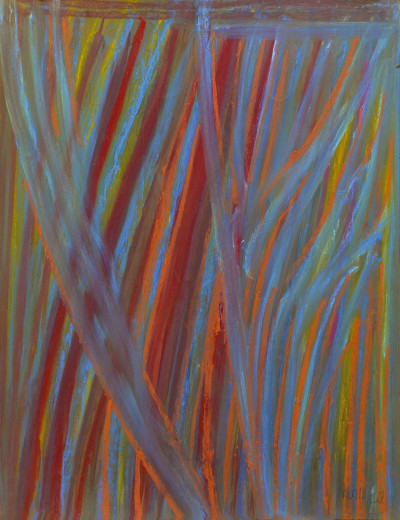 untitled, 2018
19.69 x 25.59 in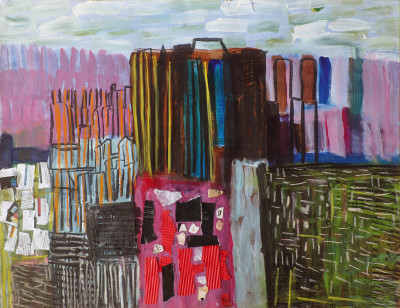 untitled (New York), 2014
25.59 x 19.69 in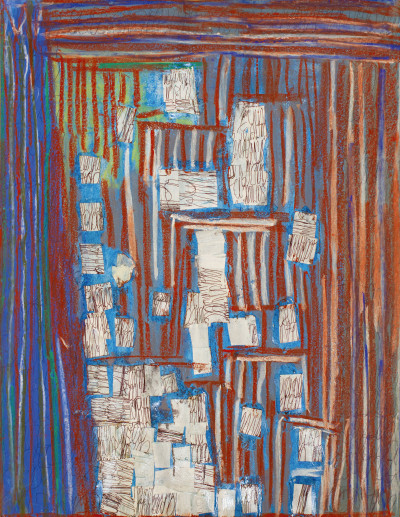 untitled, 2018
19.69 x 25.59 in
Catalog
Anton Hirschfeld
soul weaving
Preface : Nancy Huston
Foreword : Christian Berst
Catalog published to mark the exhibition Anton Hirschfeld : soul weaving, from October 13th, 2018 to January 12th, 2019.
drawing now
#15, Carreau du Temple, Paris.
From May 19 to 22, 2022
.
débordement #1: the pathfinders
by anaël pigeat & yvannoé krüger, the bridge + main gallery.
From November 25, 2021 to January 16, 2022
.
face to face
curated by gaël charbau, the bridge.
From October 22, 2020 to January 24, 2021
.
in abstracto #2
at the gallery.
From March 5 to June 6, 2020
.
anton hirschfeld
soul weaving, at the gallery.
From December 1, 2018 to January 12, 2019
.
do the write thing 2
read between the lines, at the gallery.
From April 26 to June 2, 2018
.
heterotopias
architectural dwellings, at the gallery.
From December 9, 2017 to January 20, 2018
.
Antoine Frérot collection
France
Emmanuelle and Guy Delcourt collection
France
trailer - débordement #1 : les révélateurs / the pathfinders
video - the exhibition presented by the curators