Search
Close
christian berst
art brut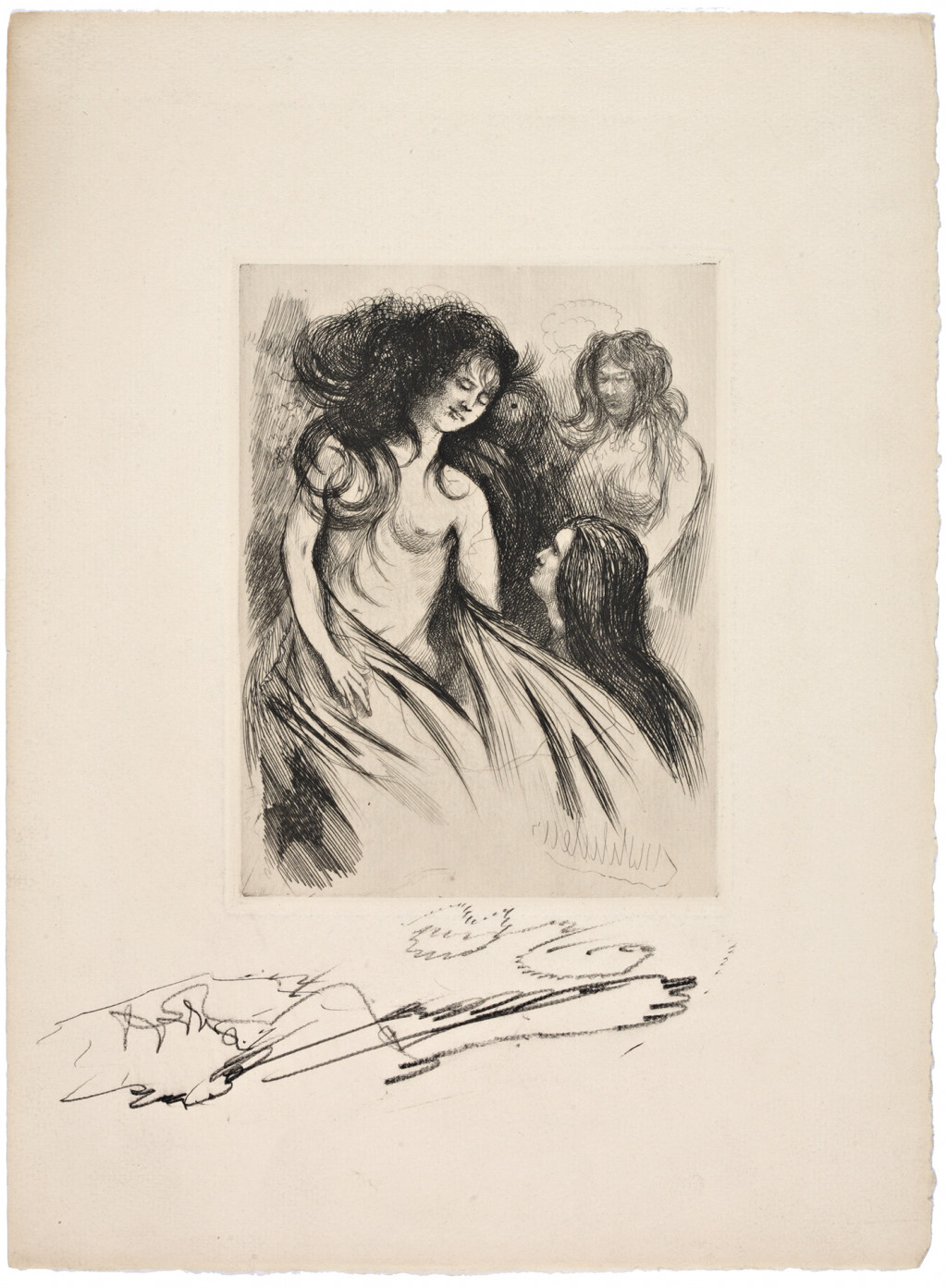 At the dawn of the 20th century, this academic painter experienced a liberating breathing space during a two-year break. From this period originated an exceptional spirits work, acclaimed by André Breton as soon as 1933. Drawings born of a trance and executed in pencil, his ectoplasmic work hints at arachnid frames, feverish faces, and oscillations dictated by his tutelary mind. Collected for more than a century, Fernand Desmoulins is now part of the collections of the Museum of LaM (France), Antoine de Galbert (France), and was shown in the last exhibition of the maison rouge (Paris): L'envol ou Le rêve de voler.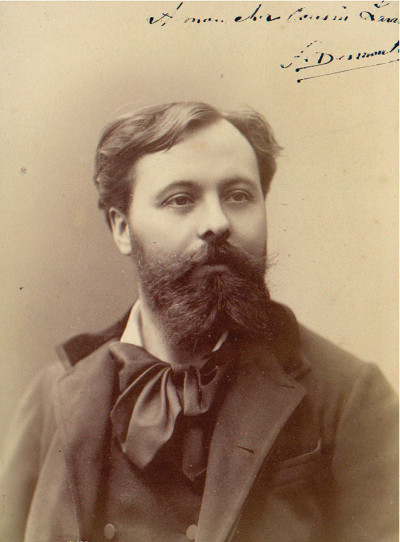 Fernand Desmoulin's mediumistic drawings were made during a feverish and inspired interlude that lasted from 1900 to 1902. The wave of spiritualism that had swept through Europe gave this sophisticated artist, asphyxiated by his career as a painter and academic engraver, a liberating breath of fresh air, allowing him to create an exceptional, magnetic, sometimes violent, body of mediumistic work, that André Breton himself wanted to publish had he not passed away before the project's realization. Freud had just published The Interpretation of Dreams, and the birth of a new century signaled a shift from conversations with the unknown beyond to the exploration of the subconscious.
A foggy countenance framed with curly hair, a feverish psyche expelled onto the sheet with meteoric writing, sinuous lines, spiderwebs, a mental oscilloscope, the work of Fernand Desmoulin is striking for its incredible richness, for its genial intrusion into what Henri Michaux calls "the space within", that of inner voices, a virtual witness to a psyche weighted with conflict that ultimately made him the most innovative of the spiritualist artists. A production which, freed from the normative straitjacket of its author, joins the archipelago of art brut.
Artworks
Please
contact us
to inquire about the available works.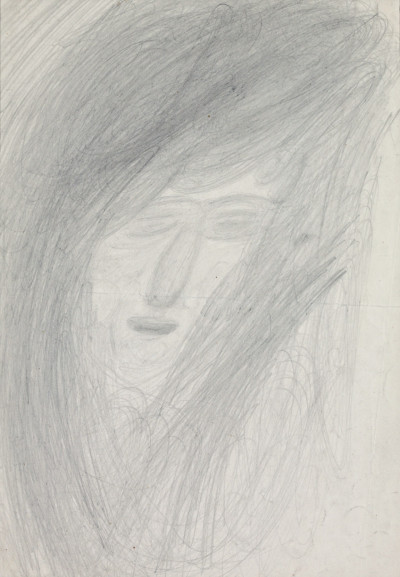 untitled, 1900
7.48 x 11.02 in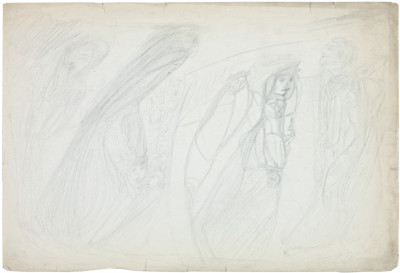 untitled, 1900
14.96 x 10.24 in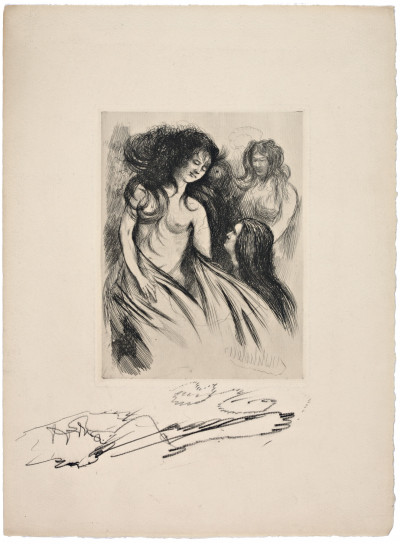 untitled, 1900
9.45 x 12.6 in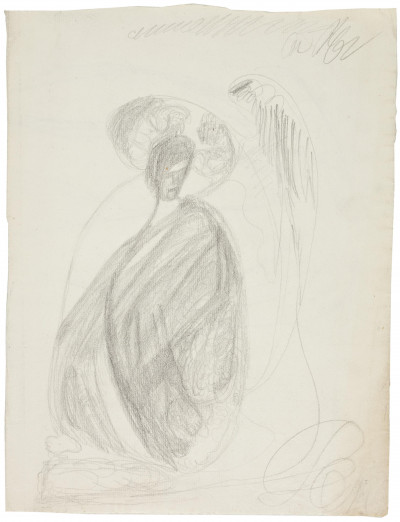 untitled, 1900
9.45 x 12.2 in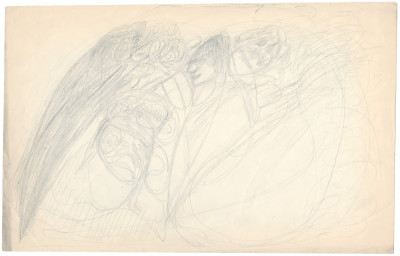 untitled, 1900
14.17 x 9.06 in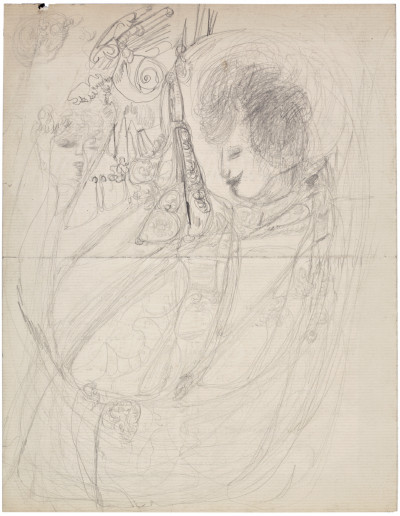 untitled, 1900
7.87 x 10.24 in
Preface : Raphaël Koenig
Foreword : Christian Berst
Catalog published to mark the exhibition In abstracto, from June 8th to July 15th, 2017.
5th art brut biennial :
beliefs, Collection de l'Art Brut, Lausanne.
From December 17, 2021 to May 1, 2022
.
Fiac
#47, cancelled.
From October 21 to 25, 2020
.
Spirit, are you there?
The Painters of the Beyond, Musée Maillol, Paris.
From June 10 to November 1, 2020
.
Floral Fantasies
Between Symbolism and Outsider Art, Wilhelm-Hack-Museum.
From March 31 to August 4, 2019
.
beyond
on the edge of the visible and the invisible, at the gallery.
From March 7 to April 13, 2019
.
L'envol
Maison Rouge, Paris.
From June 16 to October 28, 2018
.
do the write thing 2
read between the lines, at the gallery.
From April 26 to June 2, 2018
.
The Museum of everything
Museum of Old and New Art, Tasmania.
From June 17, 2017 to April 2, 2018
.
in abstracto
at the gallery.
From June 8 to July 15, 2017
.
PreTENse
at the Gallery.
From September 12 to October 10, 2015
.
Elevations, Bruno Decharme & Antoine de Galbert Collections
Hommage à Joseph Ferdinand Cheval, Château de Hauterives .
From April 30 to 27, 2015
.
Art brut
ABCD Collection / Bruno Decharme, la Maison rouge, Paris.
From October 17, 2014 to January 18, 2015
.
The Wall
Antoine de Galbert Collection , la Maison rouge, Paris.
From June 14 to September 21, 2014
.
Anatomia metamorphosis
Fernand Desmoulin, Dwight Mackintosh and Luboš Plný, abcd collection, Montreuil.
From March 11 to April 9, 2010
.
fernand desmoulin
leçons des ténèbres, at the gallery.
From December 3, 2009 to January 9, 2010
.
Fernand Desmoulin
mediumistic works, Galerie Messine-Thomas Le Guillou.
From February 26 to April 6, 2006
.