Search
Close
christian berst
art brut
5th art brut biennial :
beliefs
Event

From December 17, 2021 to May 1, 2022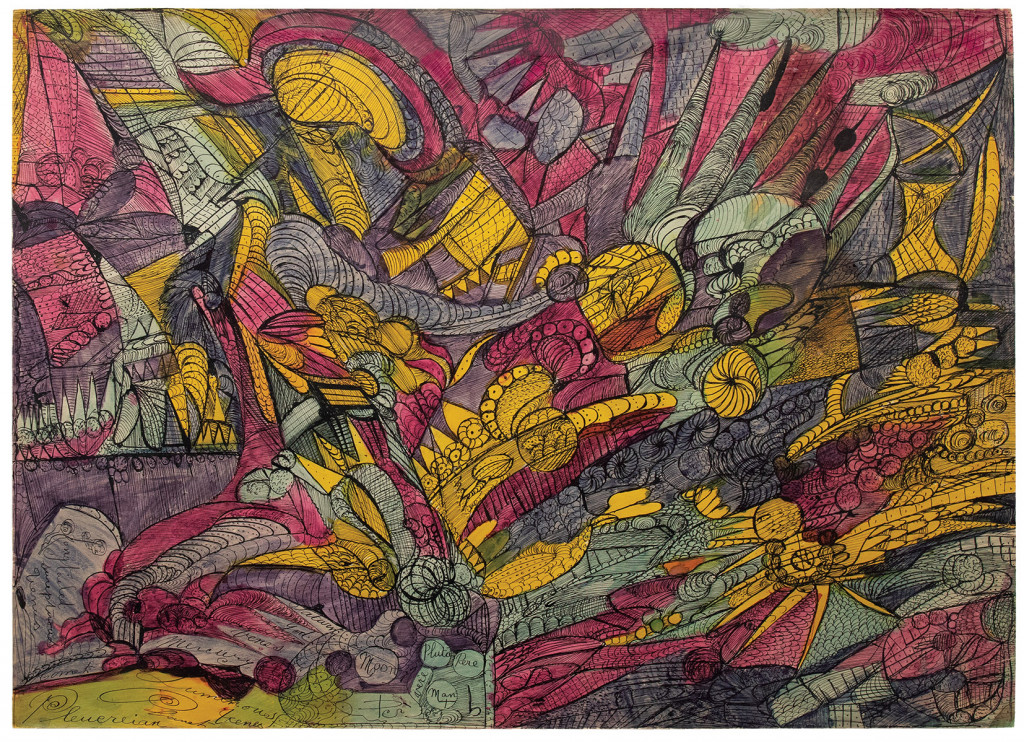 About fifteen of our represented artists are currently on view at the Collection de l'art brut Lausanne, on the occasion of the 5th Biennial of Art Brut : beliefs.
The theme of the 5th Biennial of Art Brut reveals a new facet of the Lausanne museum's collection. Some 300 drawings, paintings, assemblages, sculptures, writings and embroideries by 43 artists have been chosen to form a kind of spectrum of possibilities, ranging from illustrations of divinities and saints to sophisticated abstract compositions, symbolist paintings and ritual objects. The exhibition invites interaction between the worlds of these different artists, even when these worlds remain unique and mutually exclusive. The main angles of approach include works related to religion, a group of "spiritualist" productions, a large number of artworks based on personal mythologies, and a few pieces created by followers of the occult or dowsing.
An exhibition curated by Anic Zanzi, curator at the Collection de l'Art Brut.