Search
Close
christian berst
art brut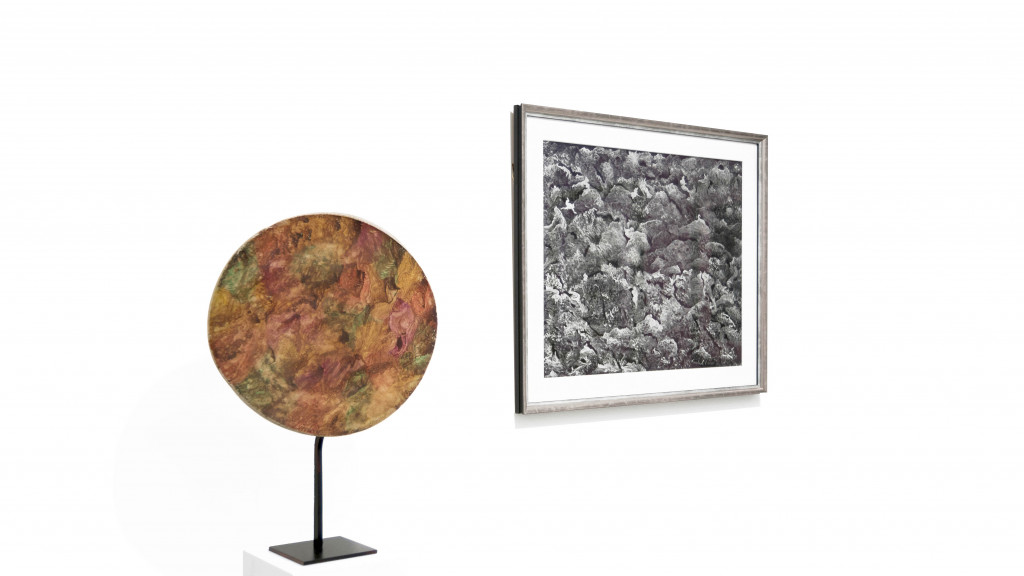 A mediumistic artist, Raphael Lonné only started to draw in 1950, during a spiritualism session. Discovered by Jean Dubuffet a decade later, he is now considered a classic of this very particular category of art brut: spiritual artists. Raphael Lonné has experimented with various techniques, from graphite to ink to watercolor. He mainly draws small formats on paper. Present in many collections, such as those of the American Folk Art Museum (USA) or the LaM (France), he was part of the travelling exhibition Inner Worlds Outside in 2006, alongside Miro, Kandinsky, and Picabia.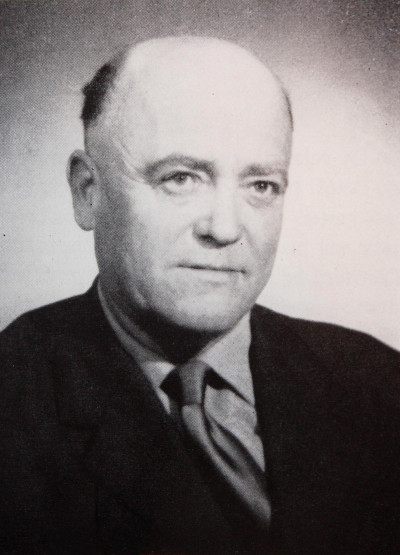 Nothing about his childhood suggested that Raphaël Lonné would be destined to draw. Born in the Landes region of France in 1910 to a family of sharecroppers, he stopped school at the age of 8 to work the land. Later on, he was successively a tramway conductor, a concierge-chauffeur, a handyman at the children's hospital and then, after the war, a postman. Though he always showed an interest in music, he never dreamt of being a sketch artist.
It was only in 1950, during an improvised spiritualist meeting at the house of some friends, that he produced his first work: with only a pencil and a piece of paper for the purpose of receiving any messages that might arrive from beyond, "[he] suddenly left, like thunder, to scribble." No other session took place, but Lonné, alone, continued to draw at night, concentrating to enter into contact with the spirits who guided "the movement of [his] hand." These impressive, spontaneous creations, covered in curves and delicate arabesques, a lightness bordering on joy, reveal some forms, women, animals, dog heads, birds… even if Lonné himself couldn't really put a name to the whims of his pencil.
Discovered by Jean Dubuffet in 1963, and well-established in this family of artists dear to art brut enthusiasts, the spiritualists, Lonné has always refused to sell his works, vowing to not profit from them. Today, these productions, now art brut classics, are being amply shown. 
Artworks
Please
contact us
to inquire about the available works.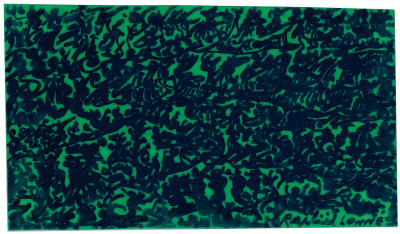 untitled, 1969
7.87 x 4.33 in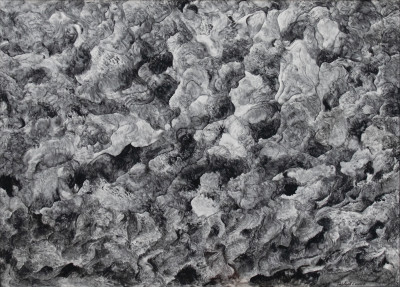 untitled, 1971
21.26 x 15.35 in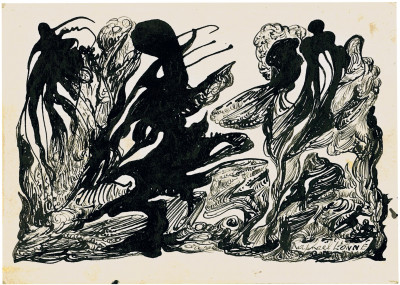 untitled, 1971
5.51 x 3.94 in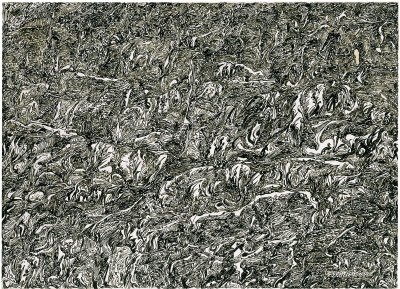 untitled, 1970
10.63 x 7.48 in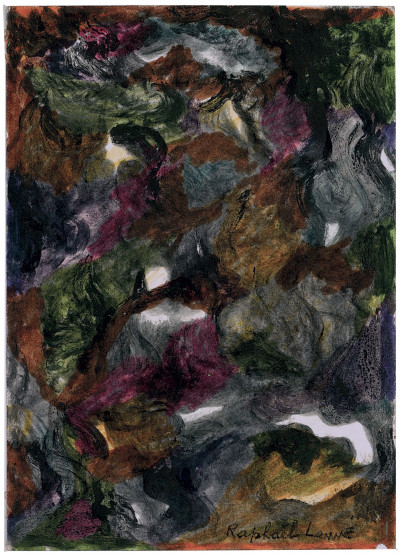 untitled, 1973
3.94 x 5.51 in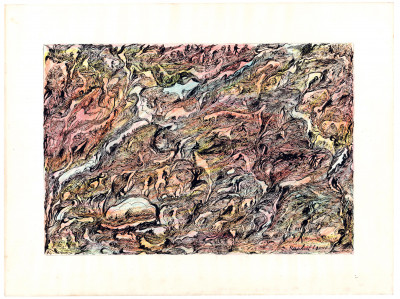 untitled, 1976
12.2 x 9.06 in
Text: Raphaël Koenig
Foreword: Christian Berst
Catalog published to mark the exhibition in abstracto #3, from February 9 to March 19, 2023.
Culturas Paralelas:
works from the treger saint silvestre collection, Faculdade de Belas Artes da Universidade do Porto, Portugal.
From February 17 to April 22, 2023
.
in abstracto
#3, main gallery.
From February 9 to March 19, 2023
.
5th art brut biennial :
beliefs, Collection de l'Art Brut, Lausanne.
From December 17, 2021 to May 1, 2022
.
Within a Fold
of Time, Art et marges museum, Bruxelles.
From October 7, 2021 to March 13, 2022
.
Floral Fantasies
Between Symbolism and Outsider Art, Wilhelm-Hack-Museum.
From March 31 to August 4, 2019
.
drawing now 2019
Carreau du Temple.
From March 27 to 30, 2019
.
beyond
on the edge of the visible and the invisible, at the gallery.
From March 7 to April 13, 2019
.
in abstracto
at the gallery.
From June 8 to July 15, 2017
.
Art Brut
A Story of Individual Mythologies, Treger Saint Silvestre Collection, Portugal.
From January 1 to February 26, 2017
.
The Museum Of Everything
Kunsthal, Rotterdam.
From March 5 to May 22, 2016
.
Architectures
Collection de l'Art Brut, Lausanne.
From November 13, 2015 to April 17, 2016
.
PreTENse
at the Gallery.
From September 12 to October 10, 2015
.
Art brut
ABCD Collection / Bruno Decharme, la Maison rouge, Paris.
From October 17, 2014 to January 18, 2015
.
Art brut: breaking the boundaries
curator Christian Berst, Oliva Creative Factory, Sao Joao da Madeira, Portugal.
From June 1 to September 11, 2014
.
on the horizon
at the gallery.
From January 28 to March 1, 2014
.
Amicalement brut
Collection Eternod & Mermod, Musée d'Art Contemporain et d'Art Brut, Lille.
From April 9 to August 28, 2011
.
Inner Worlds Outside
Fundacion La Caixa, Madrid ; Whitechapel gallery, London ; Irish Museum of Modern Art, Dublin.
From January 18 to December 30, 2006
.
Art Spirite, Mediumnique, Visionnaire
Messages D'Outre-Monde, La Halle Saint Pierre, Paris.
From September 13, 1999 to February 27, 2000
.