Search
Close
christian berst
art brut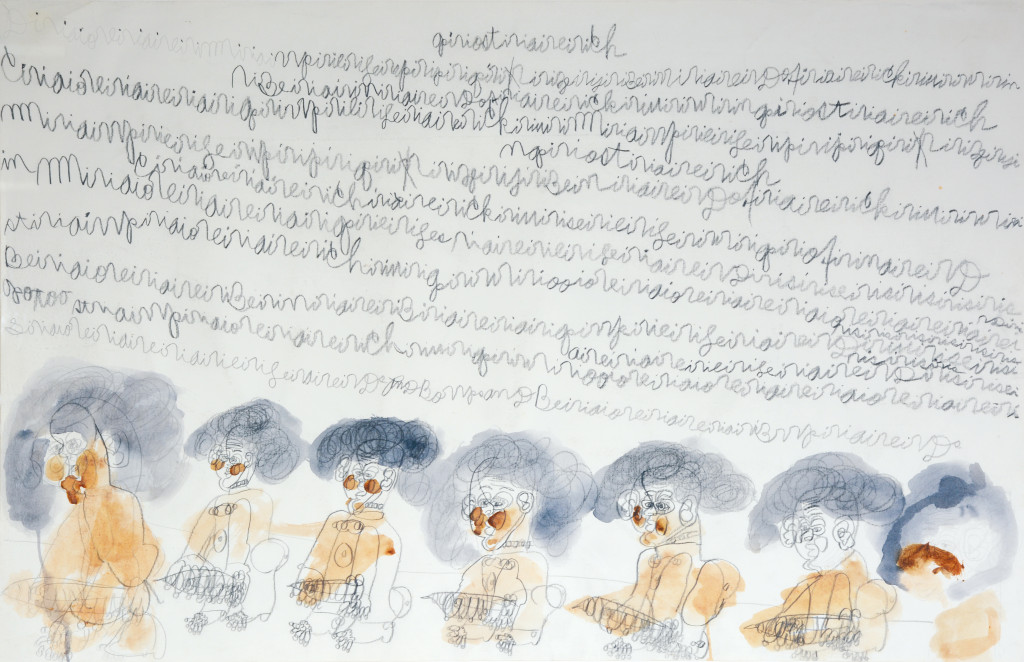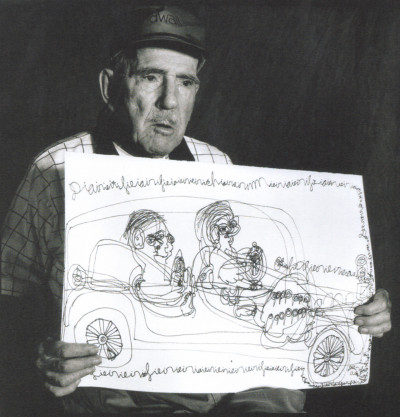 Identified by the well-known art historian John McGregor as a great American art brut artist, Dwight Mackintosh began making artwork late in life and after spending over fifty-five years in institutions. As he had previously shown an aptitude for drawing, he began participating in a program at the Creative Growth Center in Oakland, California. Mackintosh lost little time in making up for the late start, and generated multitudes of drawings, paintings, prints and ceramics during his career at Creative Growth.
Dwight's work is characterized by repetitive flowing unintelligible writing and "x-ray" views of loosely drawn, yet tightly composed male figures, espacilally "Boysses" - groups of naked boys with red cheeks and long hair with an erect penis. His work also includes trains, buses, angels, and an idiosyncratic documentation illustrating 'before and after' views of tonsillectomy surgery. The contours of his figures are often doubled – perhaps it's just the pleasure of the gesture, or a way of affirming himself as an artist.
John MacGregor describes the power of his drawings, as "they represent the externalization of the artist's internal reality. The consistent pictorial language in which the images are embodied is exclusively the product of internal necessity and of obsessive need to fill the blankness of paper with personal markings." 
Mackintosh's work has been exhibited internationally and most recently at ABCD Collection, Paris, at the Agnelli Pincotheque, Turin and Gavin Brown's Enterprise, New York.
His work is part of the permanent collections of the Collection de l'Art Brut in Lausanne - which has devoted a retrospective to him -, of the Centre Pompidou, of the American Folk Art Museum in New York and of the Madmusée in Liège.
Artworks
Please
contact us
to inquire about the available works.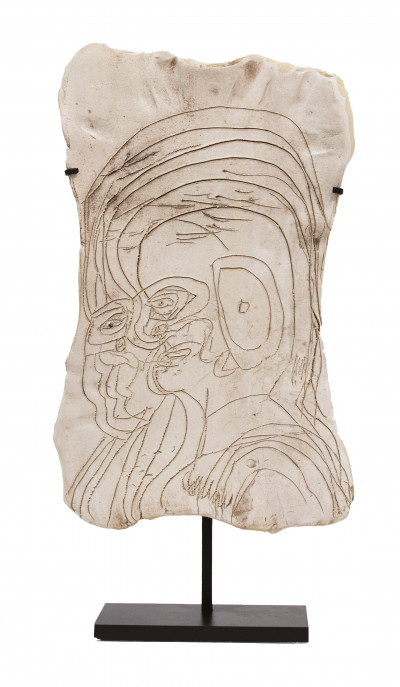 untitled, 1990
11.02 x 18.11 in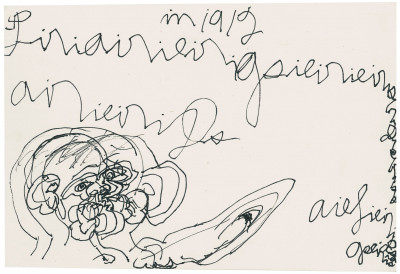 untitled, 1980
7.87 x 5.51 in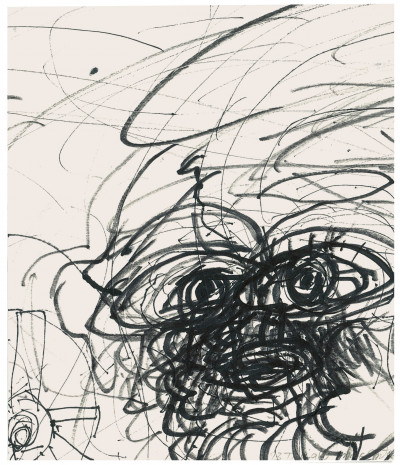 untitled, 1980
5.51 x 6.3 in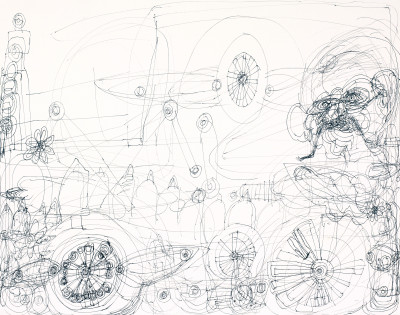 untitled, 1993
27.95 x 22.05 in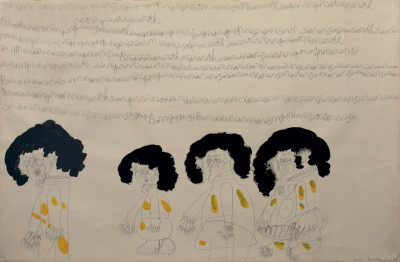 untitled (erotic man with three women), 1980
39.76 x 25.98 in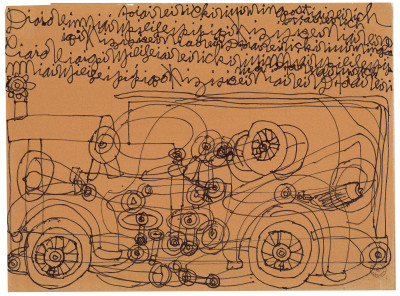 untitled, 1980
11.81 x 8.66 in
Preface : Stéphane Corréard
Foreword : Christian Berst
Catalog published to mark the exhibition preTENse, from September 12th to October 10th, 2015.
do the write thing :
read between the lines #3, main gallery.
From April 2 to May 22, 2022
.
Double
Art Brut in the Giacosa-Ferraiuolo collection, Rome.
From September 25, 2021 to January 30, 2022
.
Sereno variavel
curated by Antonia Gaeta, Centro de Arte Oliva, São João da Madeira.
From October 31, 2020 to May 2, 2021
.
face to face
curated by gaël charbau, the bridge.
From October 22, 2020 to January 24, 2021
.
Sexual Personae
curated by Alison M. Gingeras, Hôtel Drouot, Paris.
From October 21 to 29, 2020
.
In the flesh
real bodies, at the gallery.
From June 14 to July 11, 2020
.
Scrivere Disegnando
when the language seeks its other, Centre d'Art Contemporain Genève .
From January 29 to August 23, 2020
.
À deux
by Gustavo Giacosa, galerie Zola, Aix-en-Provence.
From January 17 to March 7, 2020
.
galeristes art fair
at Le Carreau du Temple.
From October 18 to 20, 2019
.
3rd Biennale de l'Art Brut
Bodies, Lausanne, Suisse .
From November 17, 2017 to April 29, 2018
.
Living in art brut
123 works from the Hannah Rieger Collection, Musuem Krems an der Donau.
From September 8 to October 26, 2017
.
The Golden Ratio Laws
Oliva Creative Factory, Portugal.
From April 29 to September 30, 2017
.
Art Brut
A Story of Individual Mythologies, Treger Saint Silvestre Collection, Portugal.
From January 1 to February 26, 2017
.
PreTENse
at the Gallery.
From September 12 to October 10, 2015
.
Art brut
ABCD Collection / Bruno Decharme, la Maison rouge, Paris.
From October 17, 2014 to January 18, 2015
.
Vehicles
Collection de l'art brut, Lausanne.
From November 8, 2013 to April 27, 2014
.
beyond the boundaries season 2012
discoveries and recent acquisitions.
From September 8 to October 13, 2012
.
Inner Worlds Outside
Fundacion La Caixa, Madrid ; Whitechapel gallery, London ; Irish Museum of Modern Art, Dublin.
From January 18 to December 30, 2006
.